About WEICON TOOLS
We develop, produce and distribute an extensive range of stripping tools. This includes cable knives, wire strippers, dismantling and multifunctional tools. Our tools have been developed for accurate, fast and safe stripping of all common cable types. They carry the GS seal of TÜV Nord and were developed under the aspects of work safety. The tools are specifically tailored to the needs of professional users, are found in both, crafts and industrial use, and are also suitable for domestic use.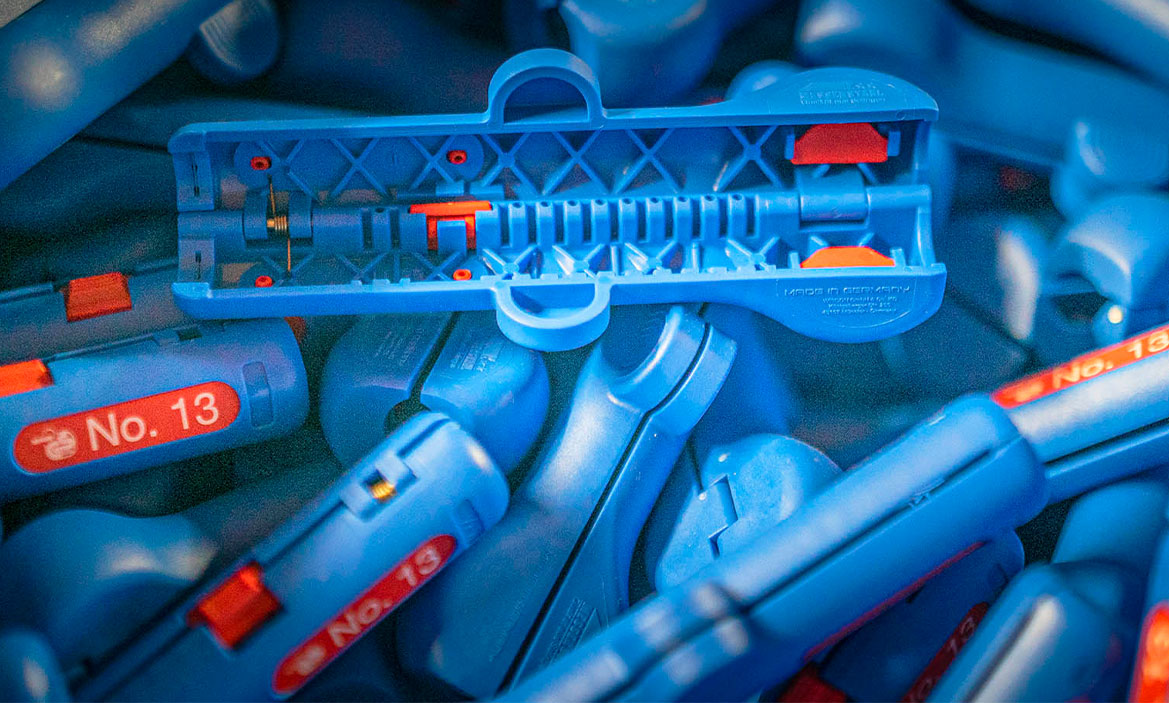 Quality "Made in Germany"
Since 1990, we have been cooperating with the tool manufacturer Krampe Werkzeuge GmbH & Co. KG from Ascheberg for the development and production of our high-quality stripping tools. The idea, the first sample, right up to the production and final assembly – everything comes from one single source.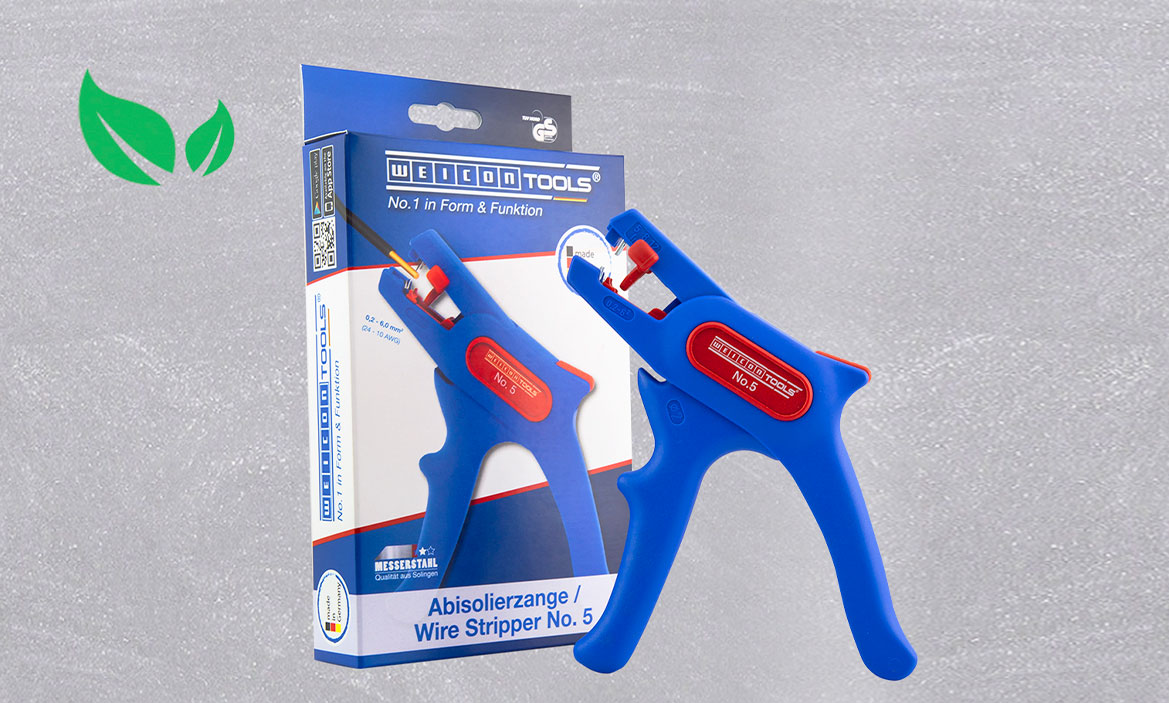 Sustainable Production
We at WEICON strive to use natural resources carefully and sparingly. That is why since the beginning of 2020, we have been packaging our tools in recyclable cardboard boxes and thus avoiding plastic completely. In addition, we contribute to more environmental sustainability by our local production.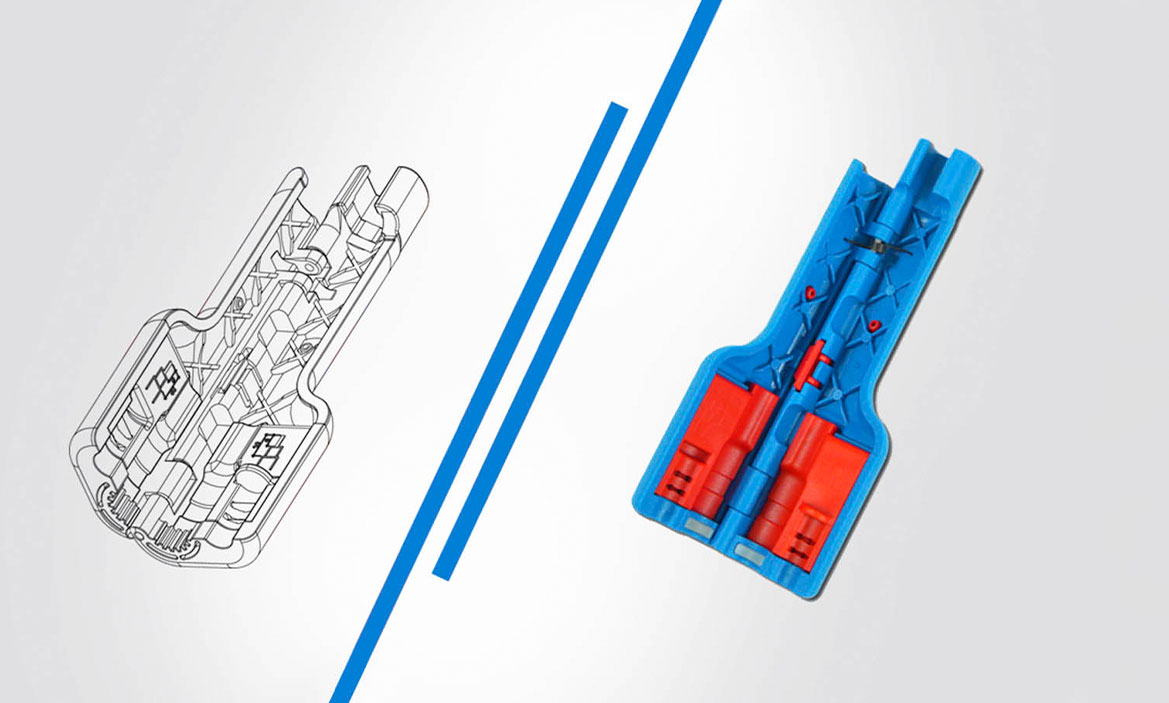 State-of-the-Art Technology
Our tools are technically state-of-the-art. We discover new trends at an early stage resulting in crucial ideas for the designing of new tools. We are even able to produce first samples right here on our own premises – thanks to a modern 3D printer.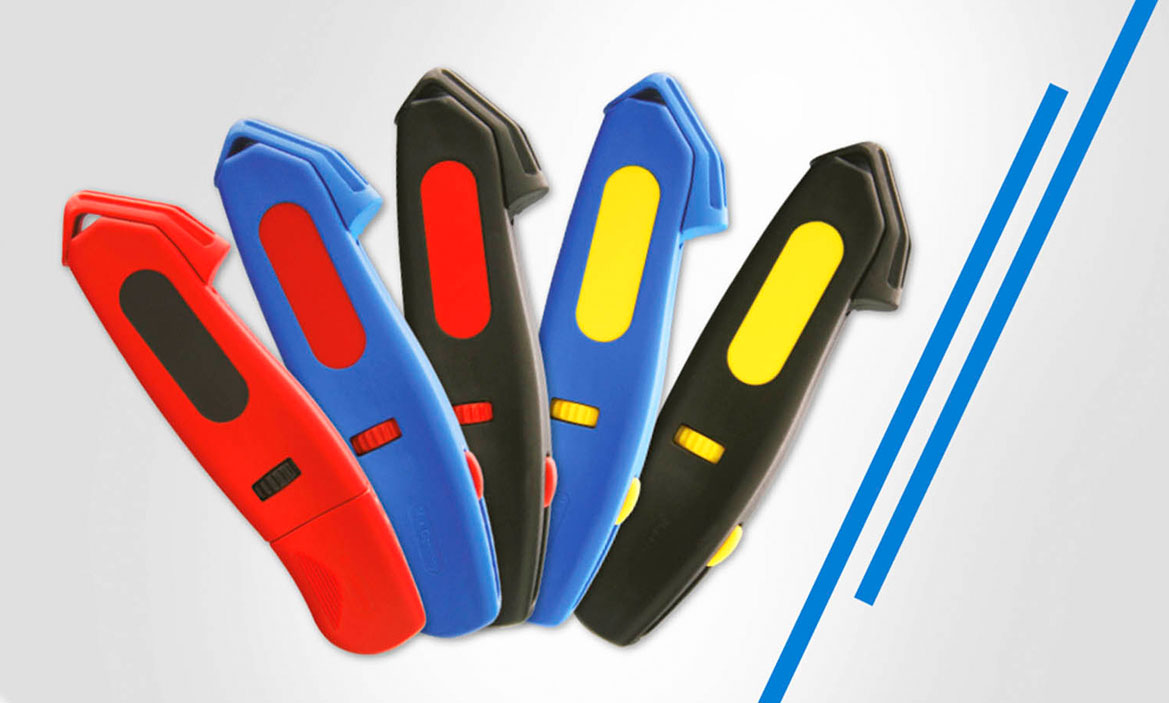 Private Label
We offer our customers the opportunity to create an individual design in various colour combinations and with your own company logo. We are happy to submit a detailed offer.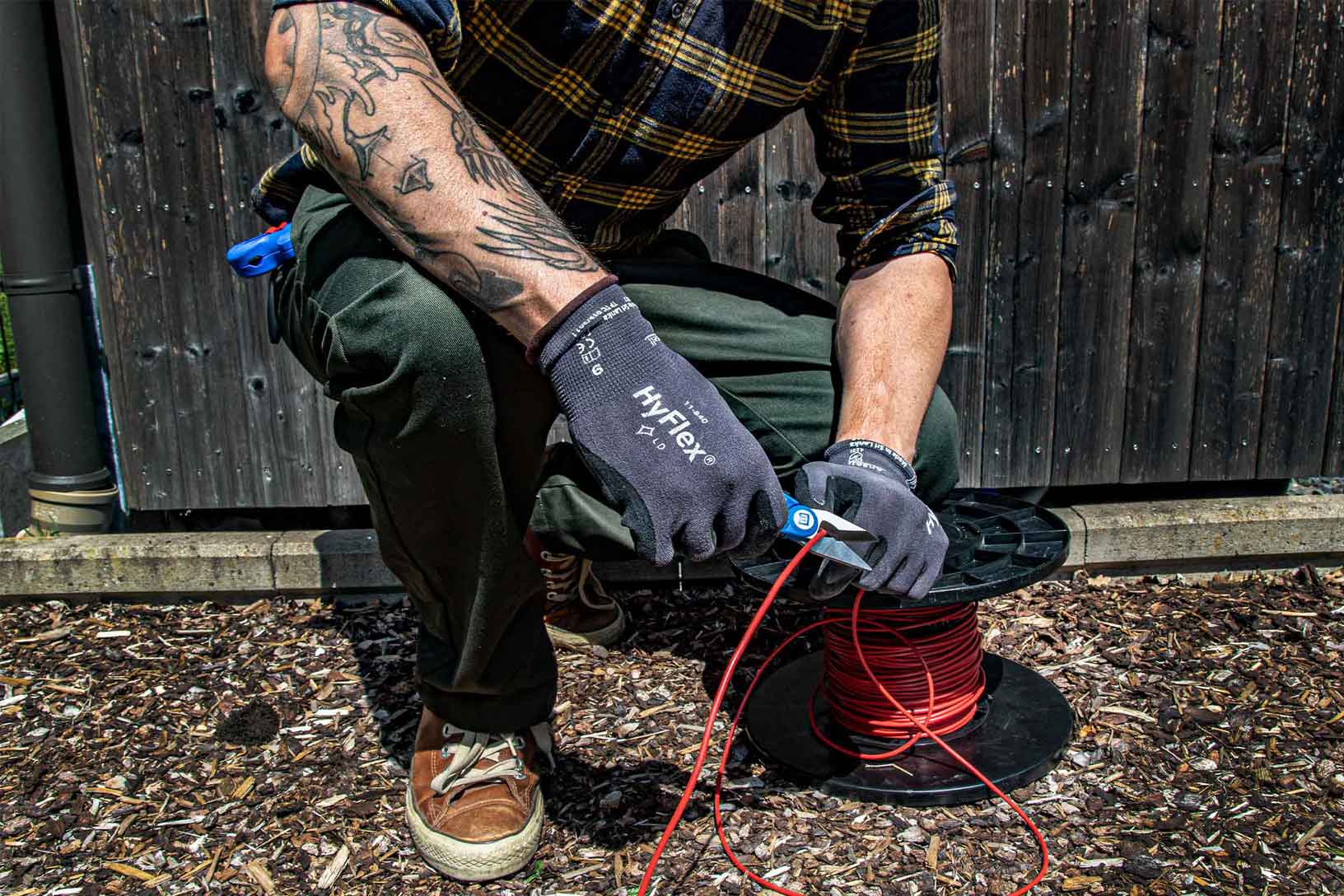 WEICON TOOLS on Instagram

Our WEICON TOOLS are online with their own Instagram channel! Here we'll show exciting postings about the function and application of our high-quality stripping tools. In addition, we give rare and close insights behind the scenes of production.


2020

Distinguished Design
WEICON Precision Stripper wins Red Dot Design Award for well thought-out product design
Cardboard instead of Plastic
WEICON TOOLS switches all packaging to recyclable cardboard
2018

Test Winner
Having achieved the test result "excellent" (1.3), our Wire Stripper No. 5 wins the field test conducted by the German DIY magazine "selbst ist der Mann"
2000

Gold Medal for WEICON
WEICON Duo-Crimp No. 300 receives the National Award for Outstanding Innovational Achievements
1990

Cooperation with Krampe
Start of the ongoing cooperation with the tool manufacturer Krampe based in Ascheberg
1967

The Early Years
Cable stripper inventor from Westphalia and Weidling & Sohn start their cooperation, which will last for 20 years. Presentation of the first pre-production tool models at the Hannover Messe and start of the WEICON TOOLS success story